Testimonials
See What Our Clients Are Saying About Their Sessions.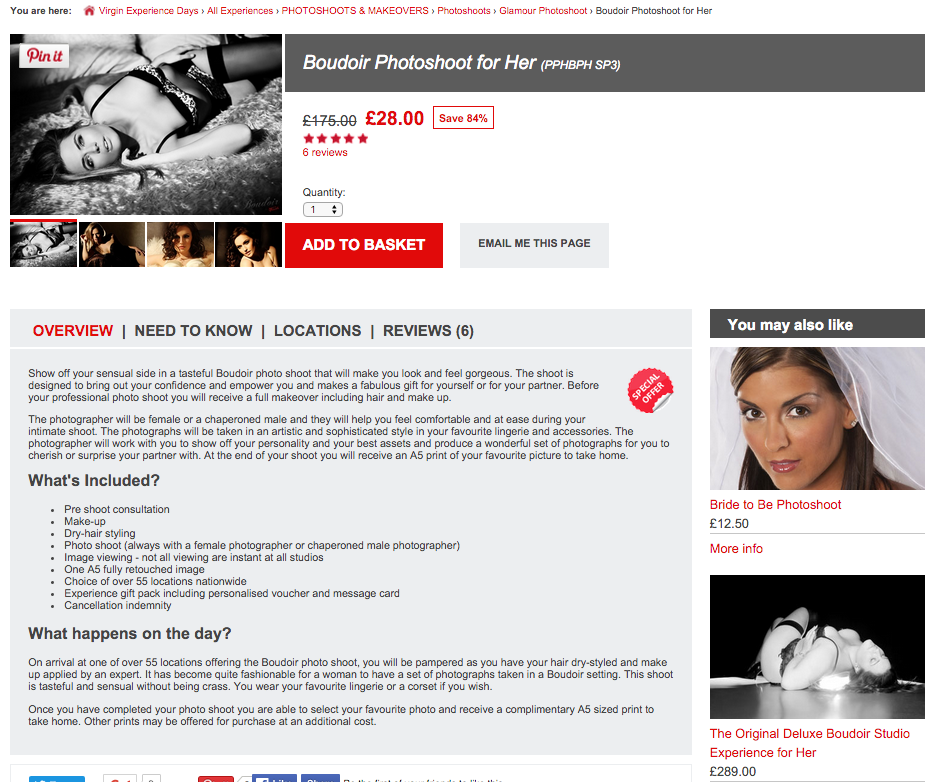 Polly Rust / J.F
(Real name not used due to sensitive nature of her profession) I had so much fun with Danny on my shoot and we finished with exactly what I had been after in terms of style and mood. Danny spent a good deal of time in the weeks running up to the shoot working with me via email, pinterest boards and a phone conversation to really try to understand what I was after. I studied photography at college and so had in my head a clear idea of the style, composition and atmosphere that I wanted to create in the photos – and also what I didn't want. It was great to have Danny really encourage this creativity and get excited about doing something a bit different. And so, on arrival I was really excited when he declared that he was going to make me "art director" for the shoot! We again looked at more photos, backgrounds and styles and discussed these before starting. Then my confidence completely deserted me when I quickly realised how difficult it was to model and pull the right move when you can't see yourself in a mirror! (Despite having my boyfriend there, who Danny had kindly accepted in as part of the afternoon). But Danny stepped in and helped direct me about how to hold myself and then we really started to have fun. I quickly became more confident – especially when I decided that I wanted a more urban background and plucked up the courage to pose out the back of the studio in full view of passers by and next door's business which was having a BBQ! It was brilliant and with Danny encouraging me I felt like a super model. Now both fully into it, we kept going with several more outfit changes and retried those which I didn't feel able to do at the beginning. Afterwards, Danny worked hard in post-production to achieve what I was after and checked with me along the way that he was going along the right lines of what I wanted. I would encourage anyone to let their hair down and go and have some fun in Danny's studio.
Click the link to read our review on Lexy's blog. http://www.travelpod.com/travel-blog-entries/selenapan9/9/1369740848/tpod.html?pbrowser=/selenapan9/9/1369740848/filename/marilyn-esque.jpg#_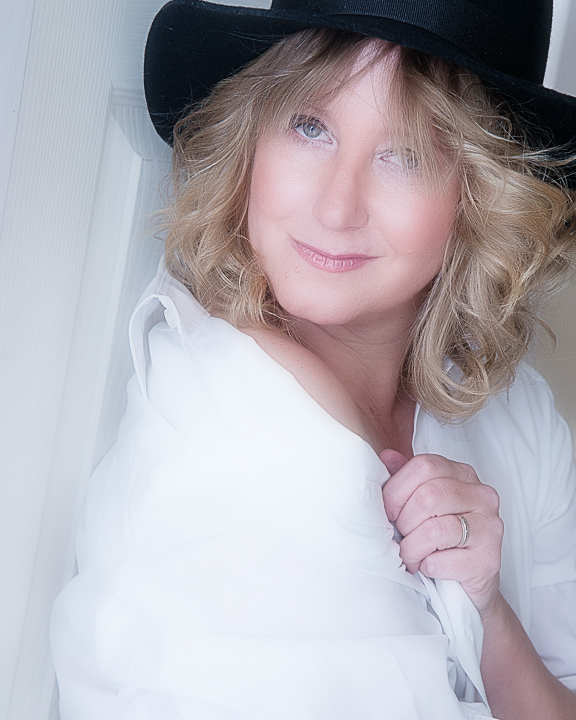 The Anatomy of A Boudoir Photo Shoot Like most people, I have mixed feelings about having my photo taken. More often than not, photos taken of me by other people have a less than desirable result.  And the older one gets, the truer this is.   When one is 20 something, a person can manage to look camera ready even after a rough night, no sleep and a breakfast of little chocolate donuts.   But, over time, we age…and not like a fine wine.  Wrinkles show up, skin loses elasticity and starts sagging, and one finds that there are only certain angles that look really good, and certain other ones that look truly horrific.  As a result, we tend to get "stiffer" in pictures …for just this reason.  We try to get photographed from a particular angle, and we freeze that way.  This almost always creates a look that varies from "I hate doing this" to "I really need a Dulcolax"
.   So that is all the bad news.  The good news is that there are other things that also appear as we age.  As people gain years, they also gain perspective, and humour, and a more relaxed attitude about sex.   Think Helen Mirren and you get the idea.  Or Robert Downey Jr.  These are two stars that have definitely improved with age. Given all of the above, my historic attitude toward this sort of photo shoot has been sceptical. Even more so because "go have a Boudoir photo shoot" is the sort of advice one might see in women's magazines when they write articles about spicing up your relationship.   Once, back when I actually paid attention to this sort of magazine, I read an article that suggested to wrap oneself in plastic wrap, "and only plastic wrap" and meet your man at the door.  So, I followed this advice.  In retrospect, my only excuse was that I was young and stupid.  The result was a confused boyfriend who had no idea whether he should help me, commit me to a mental institution or baste me & put me back in the oven.  Ever since that event, I have refused to even consider relationship advice coming from people who can detail 50 ways to give a blowjob but not one suggestion on getting a better education.   Just to complete this little rant, if you want advice on what men want…look at MEN's magazines, not women's magazines. So this was my state of mind BEFORE last Christmas when my husband handed me this nice little metal box containing a gift certificate for a "Boudoir Photo-shoot for Her".  The box promised "the perfect opportunity for her to get glammed up in your favourite lingerie" to have "your hair styled and make-up applied by experts leaving you looking sophisticated and alluring"
.  OK, outside of an obvious problem with the use of personal pronouns, it sounded pretty cool.  In fact, rather than taking my usual cynical stance, I started to get a bit excited about it.  I have done some photo shoots in the past, and have always found them somehow satisfying.  But I had no idea how I would react to begin photographed in various states of undress.   So, even given healthy sense of anticipation, I procrastinated a bit.  I am not sure why.  Perhaps it was being nervous about calling to book it.  Perhaps it was resigning myself to the fact that I would neither miraculously lose 15 pounds around my waist and arms nor suddenly develop military muscle tone before said shoot.   At any rate, I finally decided to go ahead and take the plunge so to speak. After calling and before the date, I spent some time deciding what outfits I would bring.  I also did a bit of research on the best boudoir type pictures on the net.   After more hours spent doing this than I care to admit to, I came to the conclusion that most current photos of women in lingerie look like ads, pornography or overly photo shopped fantasy.  As I was keen on none of those options, I started looking at photos of stars from the Golden age of Hollywood.  And, of course, that leads you to Marilyn.  The percentage likelihood of getting a photo where I look anything at all like Marilyn was exactly 0 %, but one can always aspire to some of the ideas behind her photos
.  I also tried to take a realistic look at myself and my best features to determine what I should try to play up in said photo.  Even more, I wanted to come away with some photos that expressed my personality, such as it is, so I had a think about how to visually represent that.  All this took quite a bit of time and effort BUT it is exactly this process that creates of the better aspects of having this type of photo shoot.  It forces you to be a little vain and to focus on yourself for a while, rather than someone or something else.   Let's face it, if you have kids, normally your kids leave the house looking great and you look like you were dressed by a lawn mower. So, a little time to focus on the sexy side of self rather than the practical side of self is a welcome relief. Come the day of the photo shoot, I had roughly 150 outfits.  The photographer in question,  at Danny DeCosta Studios ,  put me at ease immediately.  First, there is always a woman present in the building.  That's comforting when you will be photographed in (hopefully) seductive poses.   He also spends a lot of time talking to you about what you want, what you consider your best features, what your partner considers your best features… etc. etc.  We also had an interesting discussion regarding what I wanted out of the pictures versus what my husband wanted out of same pictures.  Apparently, there is often a disconnect…with the man wanting things more raunchy or risqué, and woman wanting things more conservative.  For him, that meant having to play mediator when such couples came to view the pictures and the husband / boyfriend becomes annoyed because it was not the quasi-porn event he was hoping to see.   So he wanted to make sure that my husband and I had discussed this.  I am fortunate in that my husband prefers subtle, and so do I.  I had to stress that we were in consensus a few times with the photographer, as he wanted to make sure
.  I guess he has been burned more than once on this one.  At any rate, this probably took about 15 to 20 minutes.  One of the things that I emphasized to him was that I DID NOT want to look like some posed mannequin or glamour shots victim.  Nor did I want to try to look 20 years younger.  I wanted the photos to reflect my personality.  He seemed fairly on board with that, so we began. It started with having my hair and makeup done.   If there was one downside to this experience for me, then it would have been this.  Once you reach a certain age, you have a pretty good idea of what works for you and what doesn't.  I have yet to meet a makeup artist who does a better job with my makeup than I do.  Ditto hair.  I would love to meet one, but hasn't happened yet.  And yes, all you cosmetic folks out there can consider this a challenge.   So, after having my hair and makeup done, I felt customarily uncomfortable.   Of course, the makeup artist in question told me multiple times to tell him if I didn't like something…but they never really mean that.   So, when I asked him to add eyeliner, he looked at me as if I had grown horns, but he did apply it.   My hair was also way too "done" for my taste or style. As a result of the above, the first couple of minutes of the photo shoot felt stiff and uncomfortable
.  I started out wearing a brown silk dress that I love but I was self conscious about my hair, my arms, my dress…everything.  I knew those photos wouldn't be particularly good even as the photographer was taking them.  It wasn't until after the makeup artist left and I felt free to mess up my hair, was I able to loosen up.   And this is the trick.  I started to have fun with it.  I had photos taken in a few dresses before we moved to lingerie with a white shirt & hat, then just lingerie and eventually to my Marilyn inspired shots naked on a bed with semi transparent sheets.  Yes, I said naked.  The reason I was comfortable enough getting naked is because the photographer handled the situation perfectly.  He was encouraging without being suggestive, appreciative without being crass, and very professional.    I left feeling sexy, and quite confident, which is apparently the norm. After about a week, we had a session to view the photos with my husband.  And I was probably more nervous about this than the posing part.   This is because, let's be honest, it's the moment of truth.  You have to see whether you look fat, or your arms look flabby, or you made "that face" again.   But I was pleasantly surprised by the results and the experience.  When we arrived we were lead into a room with a slide show of my photos already prepared.  Most of them were fairly "raw" , as in they had not been photo shopped.  My husband and I then sat on the couch and tried to pick out which photos we wanted to purchase.  This was where I got a nice shock.  When I would say "no" to one, my husband would say "oh, but that one is great".  And the photographer would say, "Oh you have to keep that one".  So, in the end, I sort of let the men decide.  The men decided on lots more photos than I would have, but it made me feel appreciated and pretty.  So we left with lots of photos on a disk, and a fairly large dent in the credit card. So net / net, did I think it was worth it?   Yes!  Would I do it again? Yes.  Do I think it is for everyone? No.   But it is probably good for more people than one would think…the limiting factor not being beauty but confidence.   You know that old saying "dance like no one is watching".  Well, for this I would say, "pretend you will never see the photos".  That loosens you up and makes for a much more pleasurable experience, which leads to a happier you and a happier partner. J 5 Tips if You Are Thinking of Having a Boudoir Photo Shoot. 1)  Make sure you and your significant other are on the same page about what you want out of the shoot.  If he wants "Hustler" and you want "Vogue" then you are destined to have a fight later at your "viewing". 2)   Go through a gift company to purchase it if you are nervous about trying to choose a photographer.  They have usually had enough traffic that any weirdo types would have already been weeded out.  We used "Buyagift" in the UK. 3)   DON'T get preconceived notions of what you will look like…that never works.But do take some time preparing outfits and looks.  Do some Internet research to find photos you like, or styles you like.  All this puts in you in the mood.  Marilyn, Liza and Marion the librarian were all inspirations for me. 4)   Don't be afraid to fix things you don't like or add your own creativity to the mix.   Muss your hair if you are more comfortable that way.  Show your personality.  Do the things you like.  Play to a fantasy. 5)   Ask for the price list and look at it.  Set a budget for photos and discuss it with your partner.  That way once you are viewing the photos you don't end up disagreeing.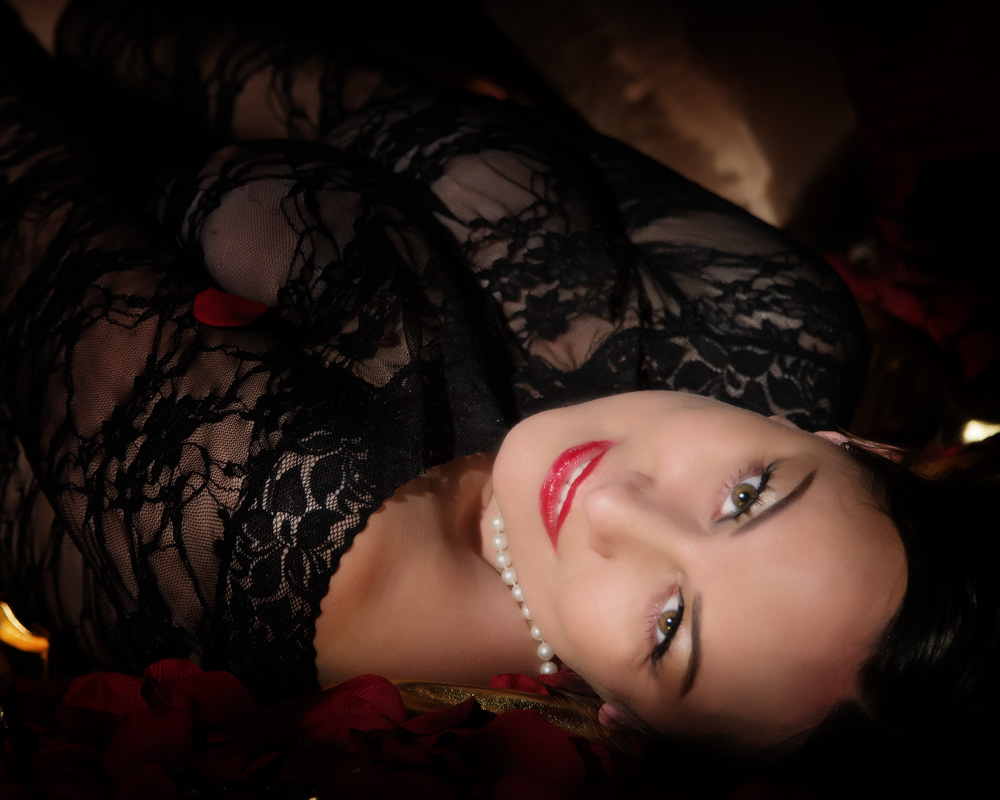 Hi Danny & 
Genieva
,   Angela  here. Just wanted you to know that we got the pictures home yesterday and have already put all of them up. I am very pleased with them all and actually  can't stop looking at them. We bought some new curtains for our bedroom and now, combined with the pictures, we have a modern bedroom that already looks amazing even though we've not finished decorating. David has the sexiest one of me in the study and I would be happy to display it in the bedroom as well.
The story with the pictures has been a tumultuous one that has ended very well. David agreed that even he found it shocking looking at himself at first but has also come to like it.  I am VERY 😉 pleased that I have some pictures of him as well, thanks for letting him have a go too. It has made it an even kilter and I get as much enjoyment as he does out of them. Thoroughly recommend a couples photo shoot. The photoshoot was great fun and I will remember that summers day fondly. I am not used to spending that kind of money but it is definitely worth it. You can share this message and my story to other people who are uncertain.  Look forward to speaking with you soon. Have a great day.   Angela  North
Read Anna's review from Virgins website customers review page! http://www.virginexperiencedays.co.uk/boudoir-photoshoot-for-her-sp3
I bought a boudoir session for my fiance as a Valentines present this year which included full hair and make up, photo shoot and a print. I was quite nervous as I had not done anything like this before and my fiance was slightly concerned that I was being photographed by a male photographer. However as soon as we met Danny we both felt completely at ease and were extremely impressed with his professionalism, creative ideas and thorough job. I was very pleased with my hair and make-up, courtesy of Curtis and his skill showed in the photographs – I hardly recognised myself. The whole shoot was extremely enjoyable, Danny had some great ideas and allowed both my fiance and I to give suggestions as he worked hard to achieve the shots that we wanted. He took hundreds of pictures which meant that it was hard to pick our favourites in the viewing session; we ended up buying two large prints and a selection of smaller ones as we were so thrilled! On a whole we couldn't have been more pleased with the session and the final photographs, I was comfortable throughout and would not hesitate to recommend Danny's work.  Many thanks,  Anna Vassallo Read Anna's review from Virgins website customers review page! http://www.virginexperiencedays.co.uk/boudoir-photoshoot-for-her-sp3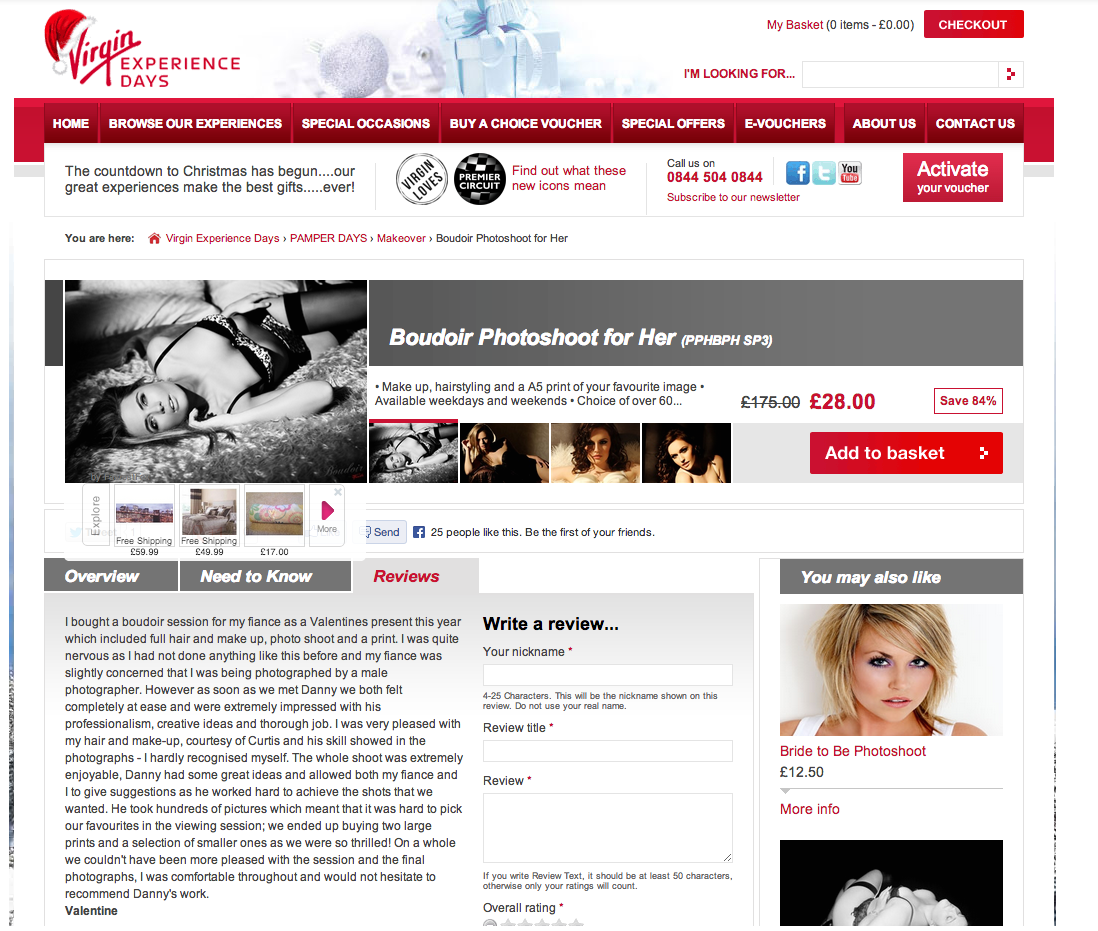 "Boudoir Session" Working with Danny is spectacular, you feel so confident, at ease and of course beautiful! You can play safe or explore and experiment. The studio is cosy and various looks can be achieved on one day. I recommend this for every woman. The pics are great to have for yourself and your fella… but not only that friends and family have loved my pics too. The roses pic is my fav of all time. Danny keep doing a great job. I will be back. Thanks Licia Read Licia's review from Virgins website customers review page! http://www.virginexperiencedays.co.uk/boudoir-photoshoot-for-her-sp3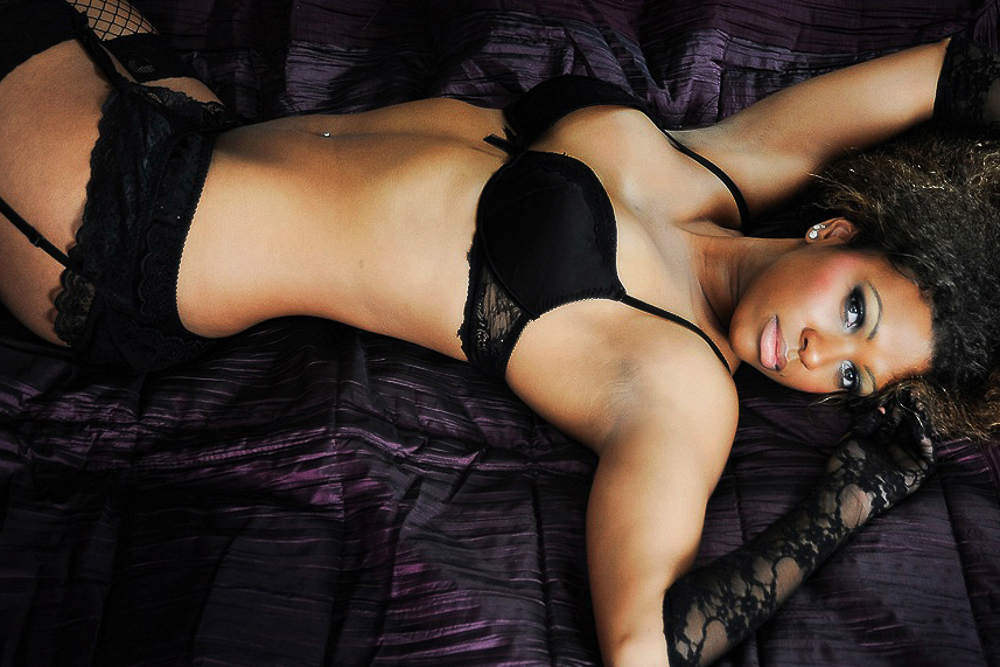 Danny was great, he made everything feel so easy and created a relaxed environment whilst taking some great photos. I would definitely recommend him, he was a pleasure to work with. Leanna Jade Appleby xx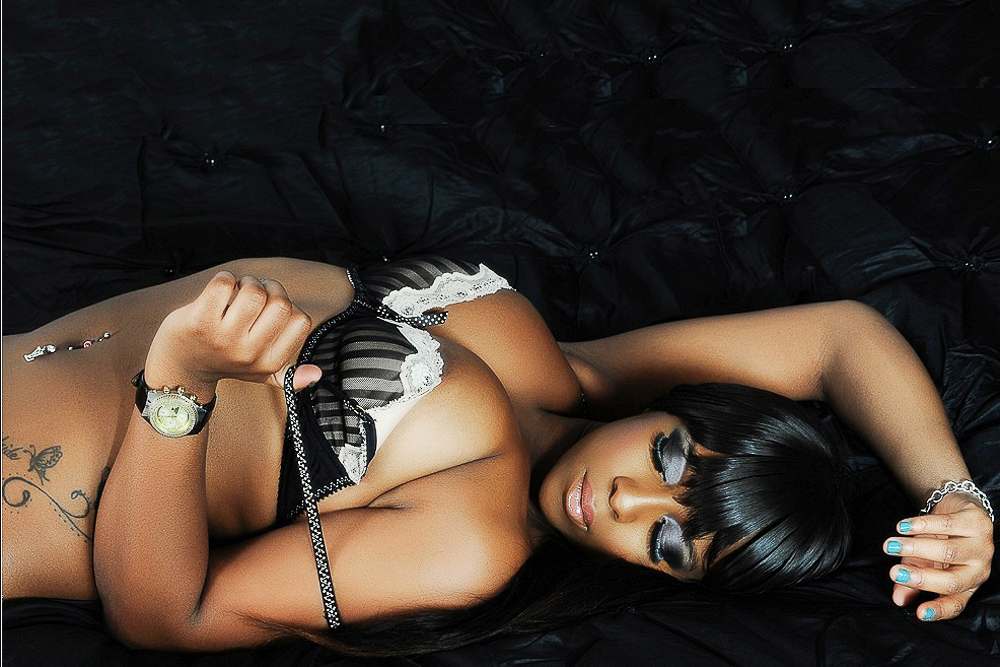 I had a great time, working with a fabulous man, made me feel very comfortable. 
Great time and the most amazing results!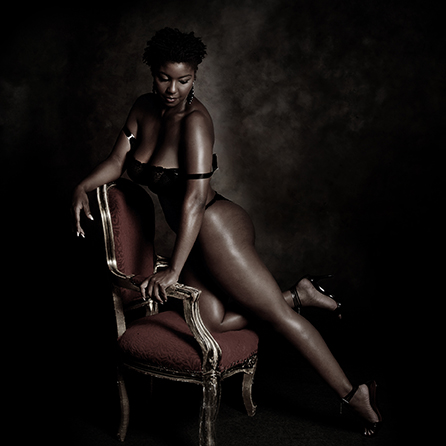 Amazing experience, loved having a Make Up artist doing my Make Up and was able to change my look half way through my shoot to get 2 different looks. The end result was great. Love the fact that I was able to go through all the images and chose my final prints. Danny and Gevena were so patient and accommodating. Looking forward to my next session.  Jennifer Thomas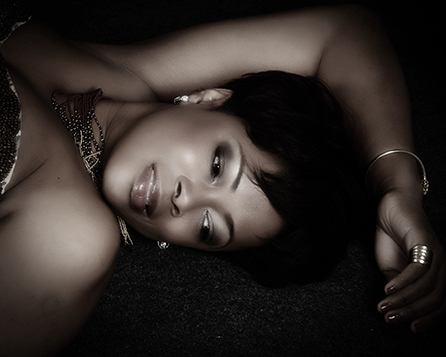 Thanks so much Danny for the photographs of my 40th milestone celebration. As I have used Danny's services before the great quality of the photographs were not a surprise. Danny helped me to feel really relaxed and comfortable as I don't normally like my picture being taken, however it turned out to be a really enjoyable experience and I looked like a super star! I will definitely recommend Danny to my friends  Karen Edwards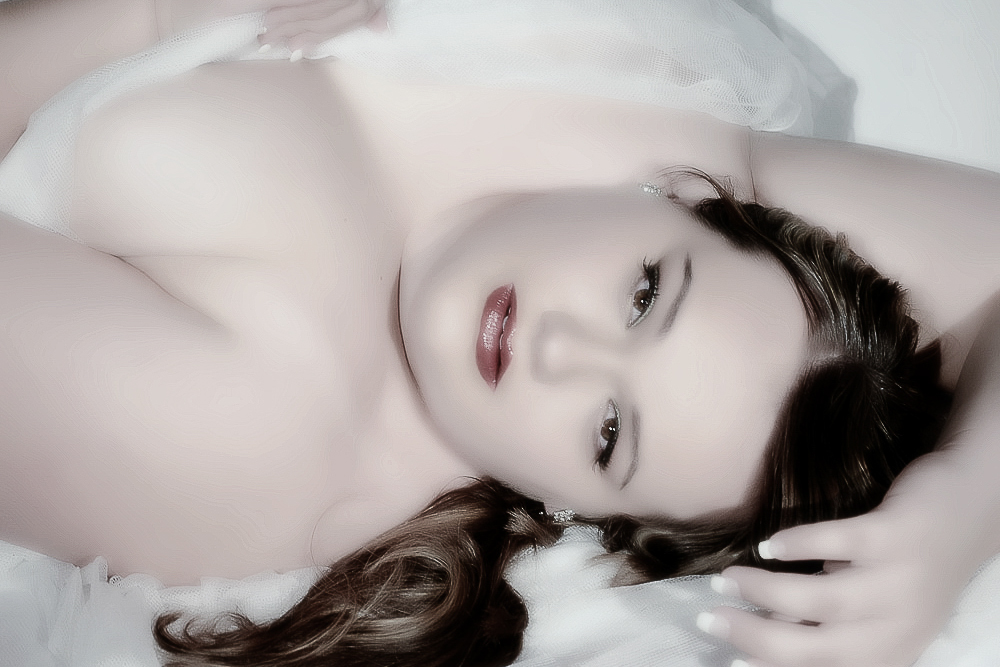 Hi there, I just wanted to write a little bit about my Boudiour photoshoot . It was my best friends idea and she just kind of sprung it on me. As a plus size 20 year old, it was something that never crossed my mind and I was feeling very nervous and anxious. However my friend brought it for me as gift and we were going to go together for support and giving the photos to our boyfriends as Christmas presents, so I went shopping to try and find something 'sexy' to wear. And I'm so glad I did…it was one experience I will never get again and Danny (the photographer) and Sam (the hair and make up stylist) was amazing. With the weeks leading up to out appointment, we has various phone calls and emails from Danny, asking us to research the type of things we were looking for and how we wanted our photos to look. Once the big day arrived and me and my friend were on our way, we could both feel the nerves. However when we got inside Danny and Sam made me feel so relaxed and like I had nothing to worry about, they were very good at making you feel at ease and taking their time to get to know us, Danny took the time to have a look at the items we brought along and spoke very in depth to us about how we wanted our photos to look. After that we were ready for our hair and make up to be done, while doing this Sam was amazing, she spoke us through what she was doing and why and even giving us tips on how to have the perfect make up 🙂 when she had finished I was lost for words, I couldn't believe it was me when I looked in the mirror. Then it was on to the photos, the scary bit. Danny had very good ideas and encouraged what outfits to wear at what times. When he started to take my photos i was still feeling shy but as the shoot went on I found coincidence that I didn't know I had. This was amazing, but the best bit was still yet to come. A week later me and my friend went back to view our photos and Oh My God!! They were amazing, I couldn't help but look at myself 🙂 I had found a new confidence in myself from my photos and it was all thanks to Danny and Sam. I would recommend a boudiour   photoshoot with Danny to anyone, no matter what shape or size. Now all I can do is say a massive thank you to Danny and Sam for making me look and feel amazing. Also to my friend who put the idea out there. Now I am just waiting for the pictures to be sent back so I can wrap them up and give them to my boyfriend as a cheeky Christmas present 😉
Danielle Gray xxx  Sent from my iPhone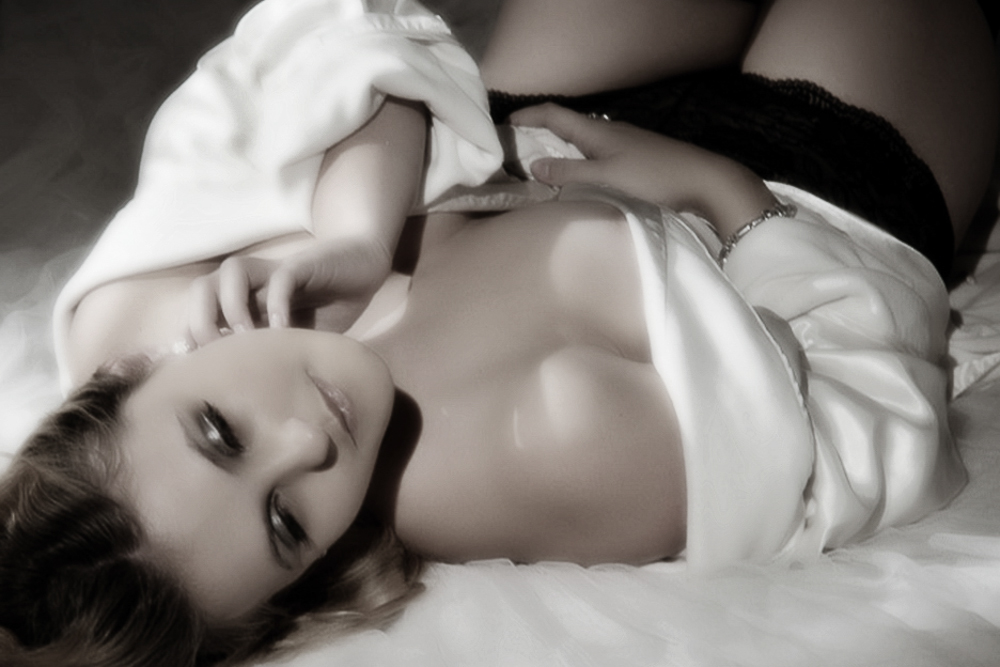 Hi Danny,
I would just like to say thank you for the amazing experience of a boudoir photoshoot, I had an amazing day! I'm so glad I booked our tickets off 

Buyagift.co.uk

I came along with my best friend, and wasn't sure what to expect.. neither of us had done anything like it before!

I had major butterflies in my tummy when were on our way.

However once we arrived in your studio you and Sam both made us naturally relax! It was a great laugh and I would recommend this experience to anyone!

You started off by getting to know us a little and you got an understanding of what we wanted and what we wanted our photo's like. Plus getting our hair and makeover done was also amazing! So relaxing and comfortable!

I really loved the way you eased us into the photo's as well, building up to some of the best photo's! I'm still unsure where all my confidence came from, so thank you for that!

Coming back to see what you had managed to achieve with our pictures was outstanding..… never did we think we could look like that! Our pictures are amazing, and sitting there watching the slide show was just the comments 'Oh my god!, I love it, amazing!'

Thank you for helping us decide on some to definitely keep and some to go, we would still be there now if it wasn't for you! I cannot wait to give mine to my boyfriend for his Christmas present, I shall let you know what he says! J

Your studio and 'team' are lovely and welcoming, you helped with all our requests and you ironed out any hiccups we had!

I can't wait to be able to look at the album that you pull together for me.

I shall be back again!!

Kind regards

Emma Jarvis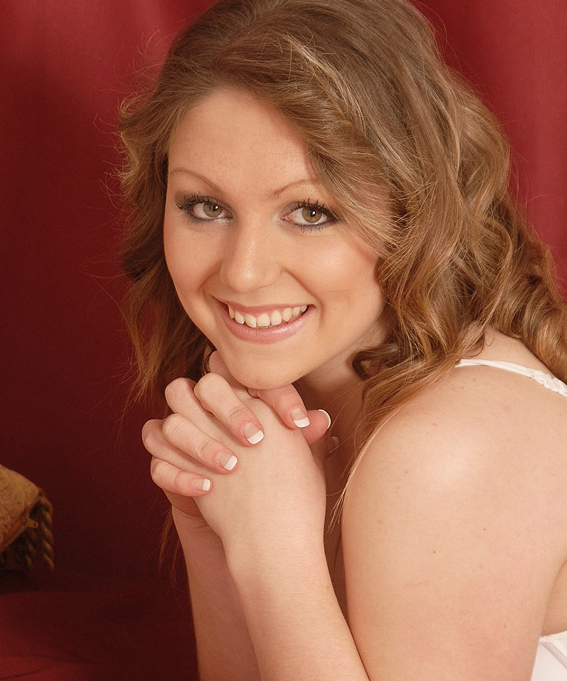 It was a great doing a shoot with Danny – the prints were fab! I would definately do another shoot.  Charlotte Price
CUSTOMER REVIEWS   taken from Buyagift
https://www.buyagift.co.uk/pampering/boudoir-photoshoot-for-her-with-a-50-off-voucher-br-10517502.aspx
GREAT EXPERIENCE
23 February 2016
J-Hutz
Location: SurreyAge: 25-34Bought For FriendOccasion: Birthday
I was so nervous about doing this shoot as I am generally not very confident and never would of chosen to do it myself. The photographer was so professional and helped me relax instantly. I absolutely loved it. I was beaming with confidence by the end and would recommend this to anyone.
What would you improve for next time? Nothing
Would you recommend this product to a friend? Yes
GREAT GIFT
12 February 2016
Hells
Location:Age: 25-34Bought For MyselfOccasion: Wedding
I got a photo shoot as a gift from my friend for my birthday and I think it was a best gift ever. I really enjoyed my day in that studio. You'll feel like a real model:) the whole team is really nice and professional.
Would you recommend this product to a friend? Yes
A BOUDOIR PHOTOGRAPHER THATS SIMPLY THE BEST
04 February 2016
Naomi Campbell
Location: OverseasAge: 45-54Bought For MyselfOccasion: Just because!
Danny DaCosta is the most gifted and talented photographer that i have ever had the opportunity to work with. His ability to understand the mood and capture the true essence of my body and soul was truly remarkable.
What would you improve for next time? Better follow up procedures
Would you recommend this product to a friend? Yes
ALTERNATIVE WEDDING GIFT
18 March 2015
MrsM
Location:Age: 25-34Bought For MyselfOccasion: Wedding
I bought this boudoir photo shoot for my partner as a wedding gift and my goodness – he LOVED it. Danny and his team are very warming (even on a winters day!), after a few hours of pampering, photographing and several outfit changes, I even warmed up to the camera too. We love our little "black book", although it was more pricey than I first thought – we think it is money well spent! The photographs are great – thank you!
Would you recommend this product to a friend? Yes
PERFECT WAY TO IMMORTALISE YOUR BODY!
11 May 2014
Angelil
Location:Age: 25-34Bought For MyselfOccasion: Birthday
Had a brilliant time on this photoshoot in April, having chosen Danny DaCosta's studio in Herne Hill. Danny and the rest of the team were so welcoming and delivered wow-factor results in terms of hair, makeup and the photos themselves. They were friendly and mindful of the results I wanted to achieve during the shoot, talking to me about what I wanted to do and the kind of look I was after. Couldn't be more pleased with the results and looking forward to gifting the photos to my husband for his birthday in August 🙂
Would you recommend this product to a friend? Yes
A CONFIDENCE BOOST!
14 February 2012
Miss F
Location:Age: 25-34Bought For MyselfOccasion: Anniversary
I felt so welcome from the second I walked through the door. It was so much fun and a fantastic confidence boost just standing in front of the camera. Everyone was very professional. Although I was a bit shy and nervous in the beginning, I soon felt more confident and relaxed because of the great photographer. Got good and clear instructions on how to pose, where to look and even got feedback on what outfit might look good in a picture. It was easy and fun and I would do it again anytime! When the pictures arrived they looked stunning and both me and my boyfriend (it was an anniversary gift for him) loved them. I would recommend this to anyone!!!!
Would you recommend this product to a friend? Yes